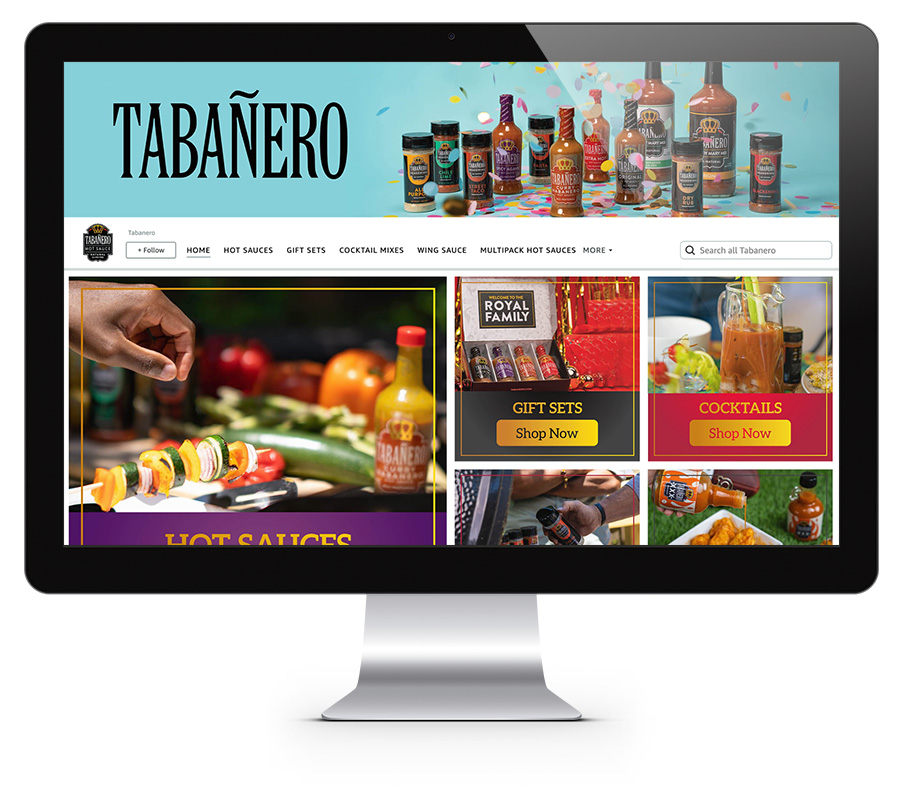 Amazon Store Front Design
The Tabanero Storefront was designed to showcase the variety of hot sauces and spices as well as cement the brand's identity on Amazon.com. With vibrant lifestyle imagery, Page links and content-rich infographics, this brandstore appeals to young and old in search of that extra kick.
Lifestyle and infographics to showcase the sauce's great taste and nutritional content.