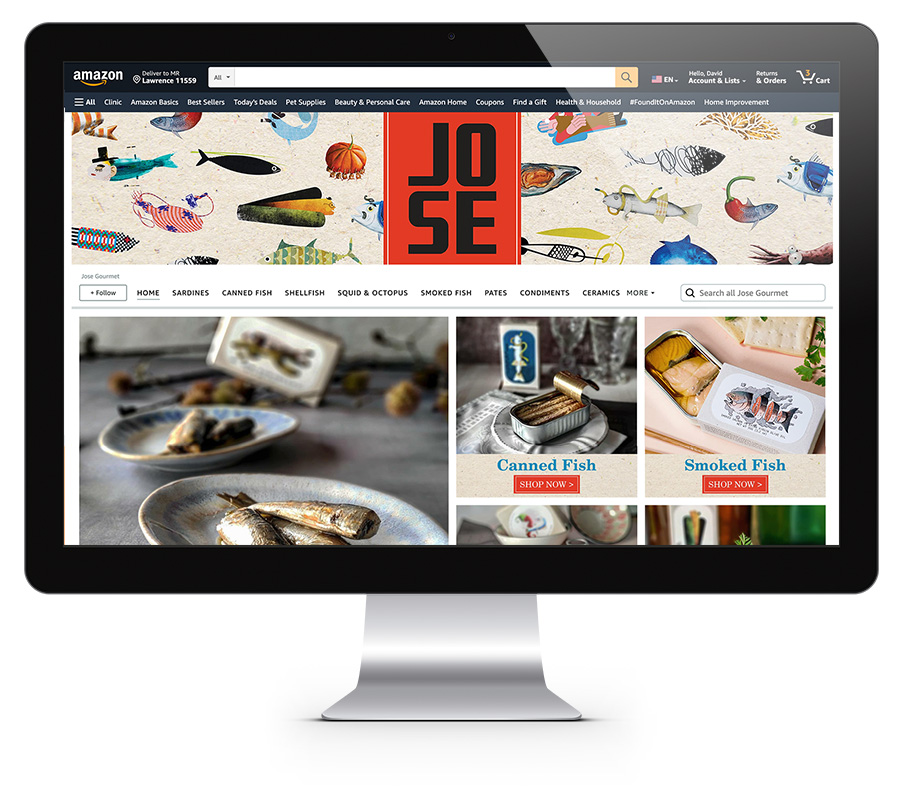 Lifestyle and infographics to showcase this premium canned calamari.














Amazon Store Front Design
The Jose Gourmet Storefront was designed to showcase their premium fish products as well as cement the brand's identity on Amazon.com. With vibrant lifestyle imagery and utilising the brand's fun illustrations, this store is sure to pique your interest!
Enhanced Brand Content, designed to give more information, showcase more lifestyle imagery and point customers to other Jose Gourmet product with the comparison chart at the bottom of the page.